At Alfa Romeo of Manhattan, we're committed to providing our drivers in the Manhattan, Brooklyn, and Long Island areas with exceptional service when they're seeking out their next luxury vehicle. We encourage all our drivers to take a look around our website to get a sense of who we are and we what offer with our inventory and services. We take the customer experience seriously, so we continue to evolve in the way that we take care of our guests and provide them with the necessary resources to help them make their car buying decision.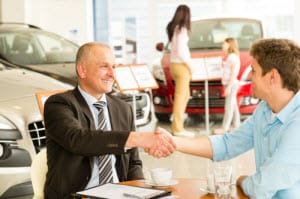 The Alfa Romeo name originally got its start in 1910 with a focus on crafting superior automobiles for the purposes of performance and racing. Since then, the first-rate craftsmanship and the remarkable designs have stood the test of time, making the Alfa Romeo name synonymous with luxury, performance, and excellence. Alfa Romeo models are the perfect blend of style and substance, with the alluring body designs and the engines that are a force to be reckoned with.
Today, Alfa Romeo continues to deliver mechanical perfection and stylish appearances with the impressive lineup of the Alfa Romeo Giulia, Stelvio, and the 4C, among many other variations. At Alfa Romeo of Manhattan, we strive to continue the legacy of Alfa Romeo by making our guests feel at home while learning about the alluring lineup. Our team of sales associates will take the time to get to know you so they can provide you with relevant suggestions and recommendations so you can learn as much as you can to be able to make a decision that's right for you.
Finding Your Alfa Romeo Model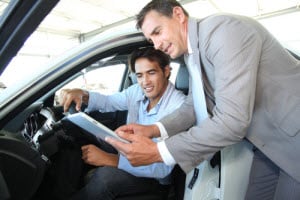 Whether you're in our showroom or on your computer, browsing our showroom can be a fun and exhilarating experience. Browsing the alluring Alfa Romeo models is enough to inspire the racer in everyone. While you're here, and you find the one that you're considering, let us know, and we'll set you up with a test drive so you can experience the exceptional craftsmanship and stellar performance for yourself. While research can be very informative, nothing beats the test drive and the feelings that it inspires. By taking the vehicle out on the road, you'll know without a doubt if it's the right model for you.
Providing Professional Maintenance & Service
Everyone knows that when it comes to automotive service, luxury cars can sometimes be a handful. However, with the capable hands of our team of certified technicians, you can rest easy knowing that your vehicle is receiving the best care and attention so you can continue to push it to its limits on the road. Of course, if you're a DIY kind of driver, you'll be happy to know that we have all the parts and accessories that you'll need to keep your Alfa Romeo in its best shape. We're simply happy to help you keep your vehicle performing like new and lasting the years.
Alfa Romeo of Manhattan proudly serves drivers from Manhattan, Brooklyn, Long Island, and beyond.