At Alfa Romeo of Manhattan, we strive to provide exceptional service, advice, and information to all of our drivers throughout the Manhattan, Brooklyn, and Long Island areas. While we're happy to give you a closer look at some of the impressive models in the Alfa Romeo lineup, we're also here to help you get the most out of your investment. One of the best ways to keep your Alfa Romeo performing at its absolute best is by keeping up with its specific maintenance schedule.
Alfa Romeo 4C Maintenance
Alfa Romeo Giulia Maintenance
Alfa Romeo Stelvio Maintenance
Understanding Your Maintenance Schedule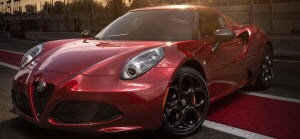 As a luxury car owner, you want to do everything you can to help keep your vehicle lasting throughout the years. The most effective way is by keeping up with the necessary maintenance that'll ensure that your vehicle and its components can last through the years. One way to understand the various services that your vehicle will need is by checking its maintenance schedule.
The maintenance schedule is a list of different services that you'll need to have performed on your vehicle if you want to keep it in great shape. Each of these services should be performed when you reach a certain mileage on your odometer. By checking your maintenance schedule, you'll know what services your vehicle needs, and when you should have them completed.
How These Maintenance Schedules Help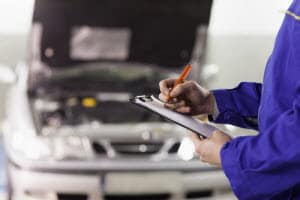 You don't have to be a certified technician to understand your maintenance schedule. In fact, they're organized in a way that's easy to understand. They simply remind you of the important services that your vehicle needs, and when it needs these services. Following your maintenance schedule will help you keep your vehicle in great shape and condition.
Why Learn My Maintenance Schedule?
While these maintenance schedules aren't mandatory reading, they're very useful at helping you increase the longevity of your vehicle. By getting regular service and maintenance, not only will your vehicle receive the proper care and attention, but it'll perform at its absolute best.  Regularly scheduled maintenance can also you detect any severe issues ahead of time. You'll be able to prevent a serious issue with your vehicle that could've resulted in costly repairs or even irreparable damage. We even have an online service scheduler to make planning your next service appointment a breeze.
Get started by looking for your Alfa Romeo model on this page. Click, and learn all about the different services that'll help you keep it in great condition and performing like new.
At Alfa Romeo of Manhattan, we're always happy to help drivers from the Manhattan, Brooklyn, and Long Island areas keep their vehicle in the best shape. Contact us today for all of your vehicle needs!