There are a variety of factors for drivers in the Manhattan, Brooklyn, and Long Island areas to consider when they're trying to find their next luxury car. While style and performance are very important components that drivers look for when deciding on their next luxury car, technology is also becoming a major selling point that drivers are actively seeking with their next car. Because technology evolves at a rapid rate, drivers are trying their best to keep up. That's why we have these technology reviews for our drivers to freely use to help them learn more so they can make the right decision regarding their next luxury car.
Our Alfa Romeo Technology Reviews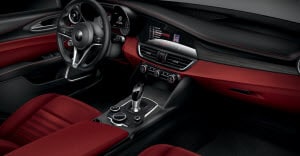 Our Alfa Romeo technology reviews give drivers a closer look at the impressive sophisticated features that are now being placed in today's vehicles. There are a variety of convenience features like remote keyless systems and driver-memory systems that provide ease when getting inside your vehicle. Alfa Romeo vehicles also have performance technology with a variety of different drive modes and exterior features that'll help increase the vehicle's abilities on the road. There's even entertainment and safety technology to consider when choosing your next car.
How These Technology Reviews Help
These technology reviews are helpful in a variety of ways. They get detailed in showing you what different technology features come with the Alfa Romeo models that you're interested in. Learning about all the features can help add some ease into your decision making.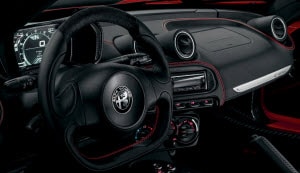 The articles can also help you by showing you some technology features that you were previously unaware of. Now that you're aware of these features, you may consider them crucial to your next car, and you'll actively seek out a vehicle with those specific features. These articles could sway your decision in a good way.
Using These Technology Reviews
While these reviews can be a helpful aid in your search, you're not required to read them. They're just here as a helpful resource for drivers who are looking to learn more about the sophisticated features equipped in their potential vehicles. To get started, simply find your preferred Alfa Romeo model. Click the link, and learn all about the technology features that it comes with.
At Alfa Romeo of Manhattan, we're always happy to help our drivers from the Manhattan, Brooklyn, and Long Island areas make the right decision toward their next car.
Additional Resources