At Alfa Romeo of Manhattan, we understand that a lot of thought and consideration goes into choosing the next luxury vehicle that will get you around the streets of the Manhattan, Brooklyn, and Long Island area. One of the best ways to help you decide which model is right for you is by conducting the necessary research. That's why we have these vehicle reviews for you to learn about the different Alfa Romeo models so you can choose which one you'd prefer.
2017 Alfa Romeo Giulia Interior
2017 Alfa Romeo Giulia Quadrifoglio
Our Alfa Romeo Vehicle Reviews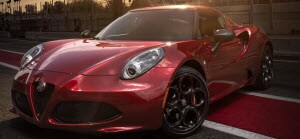 When you decide that it's time to start shopping for your next car, you're probably crafting a list of the models that catch your eye or appeal to your senses. But when you craft a list like that, you need to be aware that you can only choose one car. One of the best ways to narrow down your list is by conducting research on the models that you're considering to find out which one is a better fit based on your preferences and needs as a driver.
How These Vehicle Reviews Can Help You
Purchasing a new luxury car is a major decision that shouldn't be taken lightly or made on impulse. You need to research the vehicles you're considering to make the most informed decision possible. Our vehicle reviews supply you with information that's relevant to the modern consumer without getting too technical.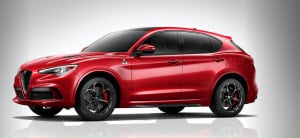 These vehicle reviews introduce you to your favorite Alfa Romeo models. They focus on important aspects of each vehicle like engine power and performance, style, space and comfort, technology and amenities, and safety features. By reading a review of your favorite Alfa Romeo model, you'll learn a great deal about what it offers and whether it's a good fit for you.
Why Do I Need These Pages?
Our vehicle reviews are in no way required reading. They're simply here as guides for drivers who are trying to determine which vehicle they want as their next car. However, these reviews can be insightful to drivers in the market for a new car. You could learn about new and exciting features that you didn't know about. Now that you do know about them, you may want to choose a vehicle with exact features.
To get started, simply find the vehicle you're interested in. Click the link to learn about that Alfa Romeo model and what it offers to you. When you're ready, contact us for a test drive-the best part of the research process.
At Alfa Romeo of Manhattan, we're always happy to help drivers in the Manhattan, Brooklyn, and Long Island area learn more about the vehicles they love.